Message from the Chief
Welcome to the UCSF Center for Colorectal Surgery
Our team of colorectal surgeons and other members of our clinicial team are experts in the surgical treatment of problems of the colon, rectum and anus. In addition toboard certification in general surgery, our colorectal surgeons have completed advanced training fellowshipsand are also board certified in Colon and Rectal Surgery. We are continually pushing the boundaries of clinical care and research and play an important role in the effective treatment of patients with colorectal diseases.
We are committed to providing the safest, most patient-focused and effective clinical care. Not only do we specialize in the surgical treatment of diseases of the colon, rectum and anus, including inflammatory bowel diseases such as ulcerative colitis, Crohn's disease and pelvic floor disorders, but we are leaders in the use of advanced laparoscopic and robotic colorectal surgery, using minimally invasive techniques. 
As many of our colorectal conditions require a multidisciplinary approach we are actively engaged with our GI and oncology colleagues in the UCSF Center for Colitis and Crohn's Disease,the Cancer Risk Program, and the Center for Pelvic Physiology.These collaborations allow us to not only treat complex patients with inflammatory bowel disease, colorectal cancer and pelvic floor disorders with a multidisciplinary approach, but also help us to continue our active research efforts into the treatment of these conditions.
Studies have shown that patients treated by colorectal surgeons are more likely to survive colorectal cancer. Also, patients will pay less for surgical care because of fewer complications. This is attributed to our surgeons' advanced training and the high volume of colorectal disease surgeries we perform, the majority of which are done in a minimally invasive fashion. We are also a high-volume center for excellence in the treatment of rectal cancer. 
In conjunction with our oncology colleagues, we use the most up to date treatment protocols to maximize cure and preserve quality of life, sometimes even by avoiding surgery altogether.
UCSF Medical Center earned a "high performance" rating – the highest rating possible – for colon cancer surgery in the U.S. News & World Report 2022-2023 Best Hospitals survey. The survey evaluated data from more than 4,500 hospitals.
Our goals are threefold:
To provide excellent care of patients
To educate our community about important colorectal conditions and their treatment
To conduct clinical research to further our understanding of diseases of the colon, rectum and anus that will enhance our clinical outcomes and improve our patients' quality of life.
We hope to continue to build and grow our section based on these goals and expand our reach in Northern California. 
Sincerely,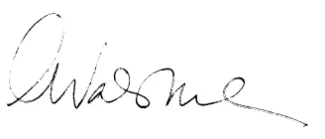 Madhulika G. Varma, M.D.   
Professor of Surgery   
Chief, Section of Colorectal Surgery